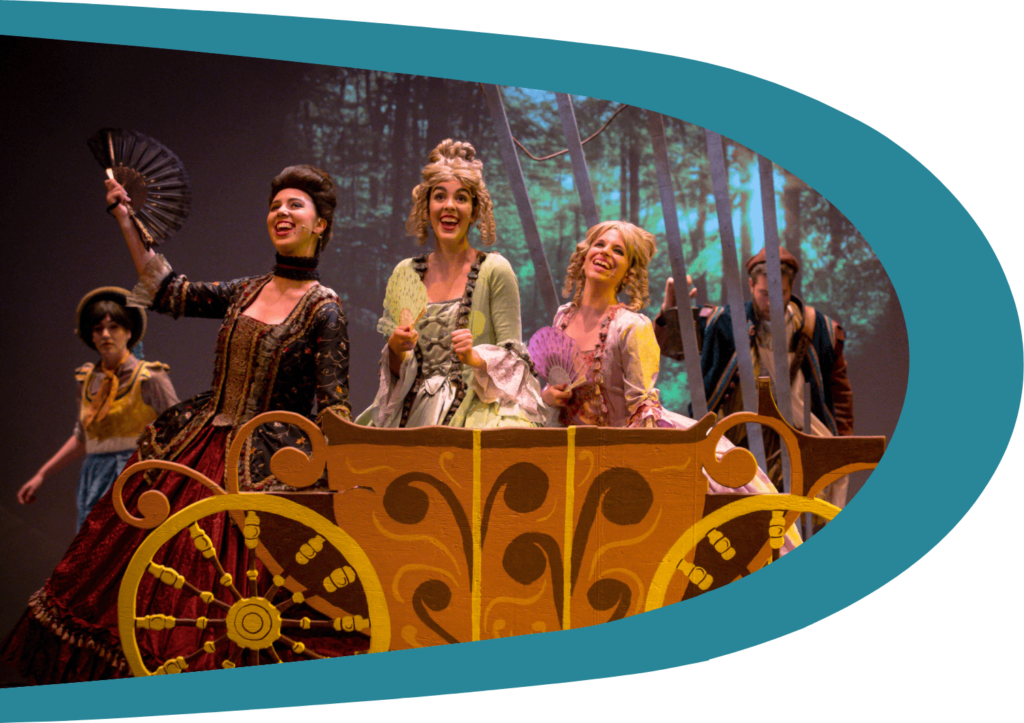 May 6, 2024 - June 23, 2024
Some positions may end June 30th
The NUOVA Vocal Arts Festival could not run without the participation of a dozen emerging theatre production professionals behind the scenes. These paid work experience positions support the mainstage productions of the Five-Week Programs and the work-study students will work directly with both its participants and the NUOVA faculty.
Applicants must have previous experience with opera or theatre on the college, community, and/or professional level. Stage Management applicants should read music proficiently but this is not a requirement for music theatre, and knowledge of computer programs is essential. Participants are selected on the basis of prior training, experience, demonstrated interest, and assessed potential in professional theatre. Participants normally will have completed at least two years of relevant academic training, with related professional experience, or will have experience in a related area of professional performing arts.
There are numerous paid positions in the following areas:
Stage Management
Stage Carpentry
Property Builder
Technical Direction
Festival Box Office Administrator
Set, Lighting and Projection Design
Production participants accepted into Work Study programs receive a weekly contracted fee. NUOVA's Work Study program requires a 35 – 40 hour work week commitment.
Each participant will work directly with a faculty mentor to guide them through their work position. Each participant will be directly involved in the mainstage productions from rehearsal, build, load-in, run and strike. This hands-on opportunity will provide each aspiring craftsperson with practical, high quality, operatic or music theatre experience that mimics a demanding professional setting. Assignment of responsibilities will be based on the participant's ability and willingness to learn.
An interview is required and will be scheduled with each applicant individually.
Application between December 1, 2023 – February 1, 2024
Formal commitments will be made by February 15, 2024