Our Mission Statement
Nuova Vocal Arts brings together the finest Canadian vocalists and pianists in order to expand their talents, share their passions, and discover strong relationships. We proudly produce professional opera performances that showcase emerging talent while maintaining the highest artistic and musical standards.
We're committed to spreading the arts throughout our community. Our desire is to educate and inspire audiences of all ages and backgrounds with the rich artistic world of opera and music theatre.
Executive Board Members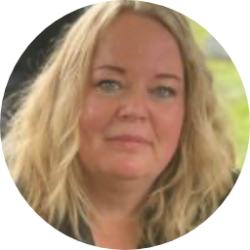 Michelle Van Der Molen
Chair
Michelle graduated from the University of Alberta in 1988 with a Bachelor's degree in pharmacy. She has practiced pharmacy in both community and hospital settings in Alberta, Nunavut and British Guyana (as a volunteer with Canadian Crossroads International) and currently owns her own Medicine Shoppe Pharmacy in northeast Edmonton.  She has been a volunteer much of her adult life, with stints on many church and community boards and committees, including seven years with Options Edmonton (previously Planned Parenthood Edmonton). She is the proud mother of two adult children, whose passion for arts and culture continues to inspire and challenge her.  Michelle's current leisure activities include curling, reading, learning to tango and wine-tasting.
Claire Briggs
Secretary
Claire Briggs is a corporate communications consultant with experience across a variety of disciplines, including employee and management communications, media relations, writing and editing. Claire spent ten years with IBM's corporate communications team, and before that several years with US-based public relations agencies, working with clients in the IT, arts and retail industries.  She has been involved in music and theatre since childhood, and has the pleasure now of supporting her three children in their musical and performance pursuits.
Olesia Toumine
Treasurer
Olesia recently retired as the Sr. Manager of Business Process Management with Servus Credit Union, after 38 years. She worked in areas including Retail Branches, Internal Audit, Operations, Policy and Procedures, and Business Process Management, with roles primarily in management. During her tenure, she added value to the business by identifying opportunities to improve operational efficiency, reduce costs, and supported mergers, acquisitions, along with system and process improvement projects. She was also noted for her mentoring and coaching skills. In 2008, she was the recipient of the President's Award of Excellence. Prior to banking, Olesia (Cyncar) had a fulfilling career as a professional dancer. As a soloist with Les Ballets Jazz de Montreal (1975-1983), she had the opportunity to work with numerous choreographers and to tour and perform extensively over three continents. Originally, she trained and performed with the Alberta Ballet Company, and spent several summers at the Banff Centre School of Fine Arts, performing in the Banff Summer Arts Festivals. Other work and dance experiences included a season with the National Ballet of Portugal, performing on CBC television, modeling and teaching Jazz at the Classical Ballet Studio Summer Sessions in Ottawa.
Over the years, Olesia engaged in various volunteer activities, ranging from community involvement and supporting her children's sports teams, to volunteering at the Art Gallery of Alberta. She was an active member of the Ukrainian Scouting organization Plast, as a leader and in organizing children's summer camps. Another wonderfully satisfying experience was the eight years she volunteered for the Cantilon Chamber Choir as a chaperone and uniform coordinator.
Olesia is a strong supporter of the performing and visual arts. She enjoys attending the ballet, opera, symphony, galleries and theatre. She also finds pleasure in nature, walking, hiking, and trying different arts and crafts.
Board Members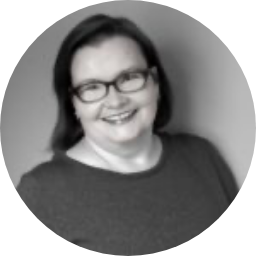 Andrea Graham
Director
Andrea Graham has over 20 years of experience in executive support for a range of industries, including energy, health care and post-secondary governance. She has worked as executive support for Alberta Health Services, for MacEwan University's Board of Governors, for Chief Operating Officer at the Faculty of Medicine & Dentistry with the University of Alberta. She currently supports the Office of the Provost's SET program at the University of Alberta.
Andrea is a classically-trained vocalist, and has performed for many years in opera and musical theatre.  She has performed on many stages throughout the Edmonton area, and currently fronts her own band — The Andrea Graham Quartet — performing jazz, blues, soul and R&B music.
Helen Hassinger
Director
Ms. Hassinger's recent stage appearances include Donna Anna in Don Giovanni (Chautauqua Opera), Ninfa in L'Orfeo (Chautauqua Opera), Mélisande in Pelléas et Mélisande (Boston University Opera Institute), the title role in Emmeline (BUOI), Fiordiligi in Così fan tutte (BUOI, Opera Memphis), and Helen in A Midsummer Night's Dream (BUOI). Concert work includes appearances as the soprano soloist in Beethoven's Symphony No. 9 (Columbus Symphony Orchestra, Chautauqua Symphony Orchestra), Beethoven's Missa solemnis (Choral Society of Northeastern Pennsylvania), and Brahms' Ein deutsches Requiem (Brookline Chancel Choir).
Ms. Hassinger has served as a young artist for Chautauqua Opera, Opera Memphis, Promenade Opera Project, and the Fall Island Vocal Arts Seminar, among others. Competition placements include third in the Classical Voice Division of the Music International Grand Prix Competition, Semi-Finalist in the Opera Tampa D'Angelo Vocal Competition, and third in the International Clara Schumann Competition. During the COVID-19 pandemic, Ms. Hassinger made her directorial debut, producing a virtual performance of Don Giovanni with Opera on the Rocks.
Ms. Hassinger is a graduate of St. Olaf College (BA Music, Women's Studies), Boston University (MM Vocal Performance), and the Boston University Opera Institute.
Simone Chalifoux
Director
French-Canadian bass-baritone Simon Chalifoux calls Alberta his singing home. He performed his first operatic roles in Edmonton for Opera NUOVA in 2014. In 2016-2017 he was part of Calgary Opera Emerging Artist Program and made his Edmonton Opera debut in February 2020 with the title role in Mariage of Figaro. His most recent performances include: Spninellocio and il Notaio, Gianni Schicchi (Puccini); Sarastro, Die Zauberflöte (Mozart); Colline, La Bohème (Puccini); Schaunard, La Bohème (Leoncavallo); Quince, A Midsumer Night's Dream (Britten), Leporello, Don Giovanni (Mozart). In March of 2019, he premiered the role of Caïn in Michel Gonneville's L'hypothèse Caïn. To complement his singing career, Simon is hired by many Canadian opera companies to create activities, games and workshops that aims to bridge gaps between audience members and the art form. For Opéra de Montréal, he uses his expertise in gamifying pedagogical content to invite youth audience to reflect on social challenges through the lens of opera. He also worked with Pacific Opera Victoria and The Yarrow Collective, a collaboration that allowed to link opera and biodiversity through improvisation and poetry. Simon also works with Étude Partenariale sur les médiation de la musique conducting field research on opera specific activities of mediation. He saw an opportunity during the actual sanitary crisis to acknowledge his privilege. He took time to self educate on the subject of racism, sexism and colonialism that plague society as much as it does the arts and cultural world. He's also creating a new collective art project that will deploy in Montreal.
Kirsten Castro-Wunsch
Director
Staff Members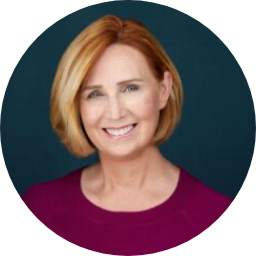 Kim Mattice Wanat
Artistic & Managing Director: Founder of NUOVA Vocal Arts
Kim Mattice Wanat is a performer, teacher and director. She founded Opera NUOVA in 1998 and has acted as the Artistic and Managing Director since its inception. She has produced and directed several of Opera NUOVA's productions including Bock & Harnick's Fiddler on the Roof, Smetana's The Bartered Bride, Offenbach's La Périchole, Britten's A Midsummer Night's Dream, the Canadian Première of Mark Adamo's Little Women and all of NUOVA's school touring productions, most notably, a Canada Council commissioned opera written by NUOVA alumnus Isaiah Bell entitled The Lives of Lesser Things; and Dean Burry's Isis and the Seven Scorpions & and The Brothers Grimm. She is presently an instructor at the University of Alberta in the drama department and regularly works as a clinician for voice and choral teachers and as a musical director for musical theatre productions. Her commitment to sharing her expertise with young singers, actors, teachers and choral directors has earned her extensive recognition including Global Edmonton Television's Woman of Vision Award, The City of Edmonton's Salute to Excellence in the Arts Award and The YWCA's Woman of Distinction in Arts and Culture Award.
Mel Bahniuk
Artistic Administrator
Mel Bahniuk is a second-generation Ukrainian Canadian multi-disciplinary artist who currently resides on Treaty 6 territory (amiskwacîwâskahikan – Edmonton). She is an actor, producer, arts administrator, and educator. Mel has been fortunate to work with The Edmonton Fringe, The Citadel, Catalyst Theatre, Pyretic Productions, and NextFest to hone in on her skills as an administrator, and producer in the arts. Their primary education is in performing arts, but they have really loved diving into the behind the scenes ofcompanies around Alberta to further understand what it means to run an organization in the arts sector. Mel has a Bachelor of Fine Arts from the University of Alberta, and a Diploma in Theatre Arts from MacEwan University where they studied Musical Theatre. Recently she produced her first documentary titled OMA, which followed retired registered nurse Sandy Moser who has sewn 5000+ masks for the local theatre community that was shutdown during the covid-19 pandemic. She was also featured in the film They Who Surround Us– a film about grief and intergenerational trauma of a Ukrainian family which won the Audience Award for Best Dramatic Feature at the Edmonton International Film Festival. Her favourite select theatre credits include Lady Capulet in Romeo & Juliet, and Titania in A Midsummer Night's Dream (Theatre Calgary), Rose in The Flick, Bobbie James in Concord Floral, Mercutio in Romeo & Juliet, and Alex in On the Verge (University of Alberta), Ms. Fleming in Heathers: The Musical (Citadel Young Company), Catch Me If You Can, Big Fish, and Sondheim on Sondheim (MacEwan University). She is excited for this new adventure with Opera NUOVA! @melbahniuk
Past Productions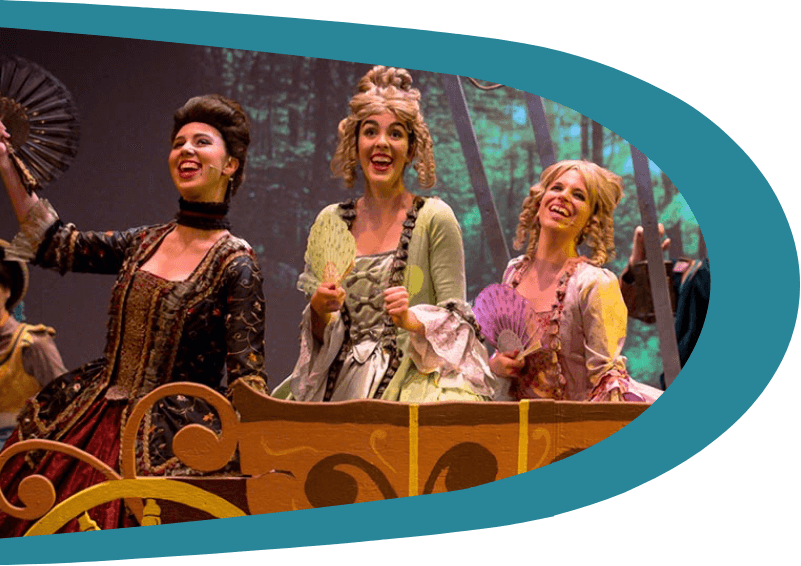 Past Faculty
The heart and soul of any school lies in its faculty members; our past faculty are a testament to the incredible talent that has graced our stages over the years. Many of these relationships live on in guest visits, mentorships, and as part of our closely knit community.