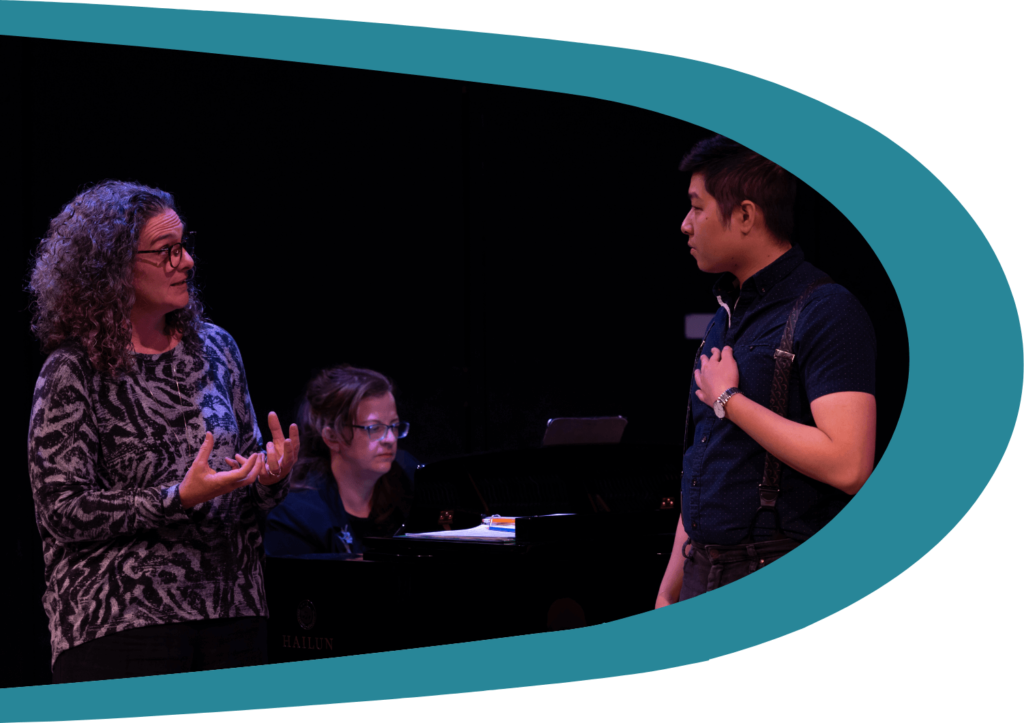 Ten-Day Development Program
The Ten-Day Development Program is designed to offer participants a shorter program to experience the intensive environment for which NUOVA has garnered an esteemed reputation.
For ten days, 10 – 12 hours per day, participants will receive instruction in Acting, Speech Arts, Clown, and Movement. The schedule includes mini-master classes, daily coachings or private lessons with esteemed faculty and dedicated teachers. The program culminates in a public performance for the NUOVA Vocal Arts Festival.
Two selections: songs or arias
In-person audition deadline:
Video Audition Submission Deadline:
Bursaries are not available for the ten-day program.
Become a part of our dynamic programs and distinguish yourself in a highly competitive industry.