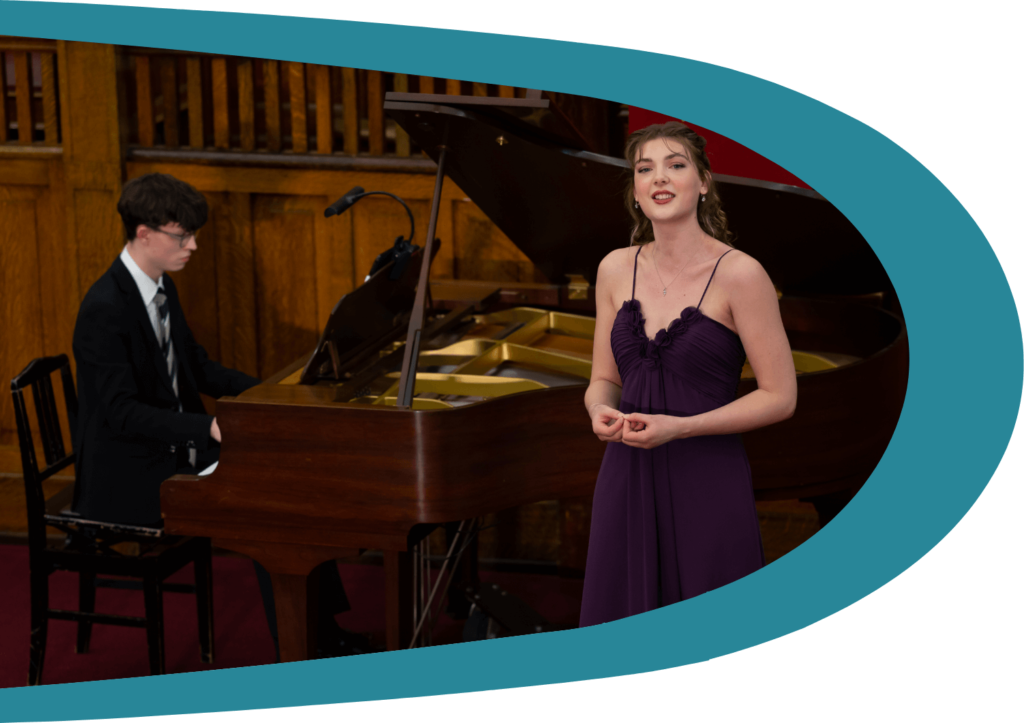 Five-Week Collaborative Pianist Program
May 18, 2024 - June 23, 2024
Intensive study will focus on developing tools that pianists with advance training required to become accomplished répétiteurs and coaches. Practical training will emphasize skills in coaching diction, cueing the singer, conducting and prompting during rehearsals, learning to accompany recitative and understanding musical and vocal traditions. In tandem with this training, pianists will have a professional experience of performing the duties of an operatic répétiteur. Each day, pianists will receive a group Piano Class, Alexander Technique sessions, diction classes, recitative classes and weekly master classes focusing on song or aria repertoire.
Upon completion of the Collaborative Pianist Program, participants will receive a Certificate of Completion. Students may receive course credit depending on their institution and should discuss course credit with their faculty representative.
Pianists in this program will also play integral roles in the NUOVA Festival's mainstage production in the pit, in the wings and with subtitles.
Reminder – If you wish to apply for a bursary or a scholarship, the application MUST be included with your audition package.
The following is to be performed in a collaborative performance WITH A SINGER. Please prepare:
2 contrasting Opera arias or 2 contrasting Musical Theatre selections
1 art-song or a Musical Theatre selection
Prepare an operatic quartet or production number from a musical (of your choice) Play and sing cues!
Please note: Pianists must provide their own singers.
In-person audition deadline:
Video Audition Submission Deadline:
Please see the Tuition page for additional information regarding Tuition, Fees and Accommodations.
Become a part of our dynamic programs and distinguish yourself in a highly competitive industry.