Getting to Be a Jack of all Trades.
I have to confess something. I used to hate opera. And hate it a lot. When I started my undergrad in classical singing, my goal was to be an art song recitalist, or a choir singer. I would have loved to spend my days singing Poulenc choral works. On my last year of undergrad, my teacher invited to me to apply to NUOVA. She knew me well enough to frame it not as an opera experience, but as a way to sing with a lot of different teachers and to increase my knowledge of poetry and theatre. Little did I know I was in for an opera discovery. That first year, I got to sing Zuniga in Carmen, my first ever role, and I discovered how much I loved portraying bigger-than-life characters on stage. As soon as the program ended, I contacted Kim to let her know I would be back.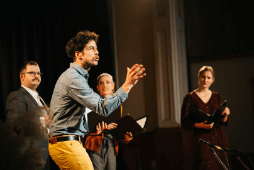 NUOVA taught me most of the skills I use in my day-to-day opera singer life.
Over the next summer, I would come back to NUOVA to hone my skills as a story teller. I had the chance to perform ten roles, which probably made 90% of my resume when I graduated from my masters. Through those roles, I got to learn how to hone many skills. I must thank Kim for pushing me to try musical theatre. I was looking at the genre from high pedestal, believing I was too good for it. Carousel is probably one of my best memories from NUOVA. I learned how to dance, mastered my juggling skills, got to act in English – which was, and still is, a tough one for a French singer. I learned how to sword fight with Bellini. I was taught how to learn a role in a week with Janacek. I had to figure out how to be in four different shows at the same time and incorporate the staging while watching your partner do it because when it was staged, you were elsewhere. NUOVA taught me most of the skills I use in my day-to-day opera singer life.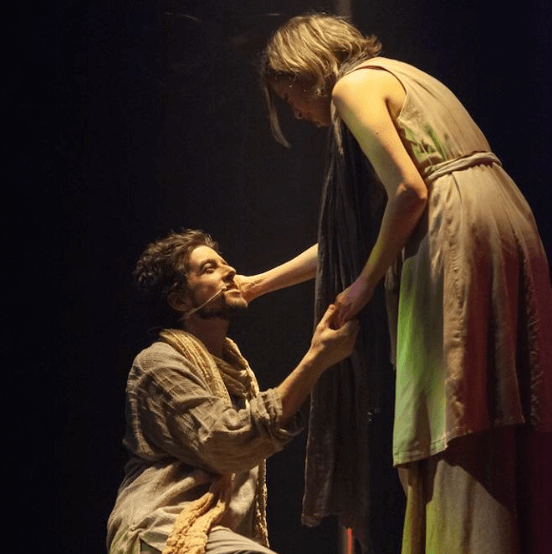 NUOVA Vocal Arts; A Gateway to Western Canada.
Opera in Canada is both a small and spread out world. Every time I show up to a gig, I know I'll meet a colleague I sung with before. At the same time, Canada is so vast, that being noticed out west when you are from the east is hard. With both of these aspects, NUOVA has had a huge impact. I can say that most singers I interact with at any event in the industry, I got to know through my summers at NUOVA. Spending 6 weeks with over 50 singers while creating and learning helps forge a really strong bond. One thing I owe to NUOVA over everything is to make Alberta my second home. Over the last 5 years, many of my opportunities have come from Alberta. I have sung there more than any other province. This is thanks to the program which allowed you to network with professionals from across Canada. Singing in Edmonton, Calgary, Victoria, and many other cities around Canada have been made possible because I met mentors in Edmonton that hired me later.